You're able to set up how many years you would like to have your applicants rescreened! Depending on your Rescreen Interval, your applicants will automatically populate into this Due for Rescreen list.
Go into your Settings tab in the left-hand menu
Click on "Additional Settings"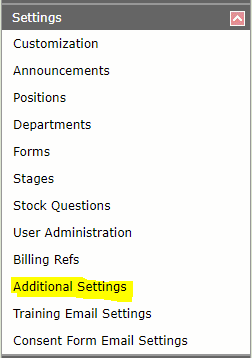 Enter in the number of years in the Rescreen Interval Box

Your applicants will automatically appear in the Due for Rescreen list after how many years entered into this Rescreen Interval box, on the exact date that the last background check was run.