When you have set up your Custom Questions and send the Online Form link to your applicants, you are able to look up the applicant's answers after they've submitted the form.
Click on the small gray box to the left side of the applicant's name, which will turn the row blue
Under the Actions menu, click on the "Open" option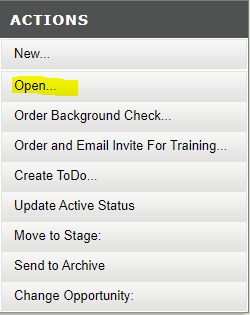 There are two tabs that you can view the answers to, the Application tab or the Application Questions tab on the top of the Applicant Detail & Background Check Request page

Application Tab
Through the Application tab, you're able to see the Position and Requirements for that Position (only available with the Bundle 4 subscription)
There will be a "View Application Form" link above the Position field

This will open up a new tab to show you the information that they've entered in, including any previous addresses, and on the bottom, will be the applicant's answers to your Custom Questions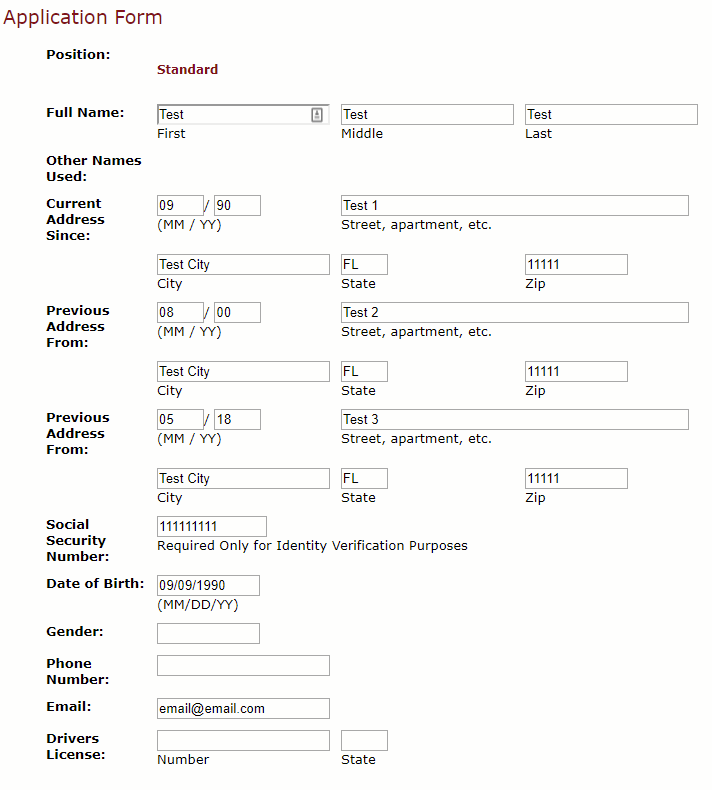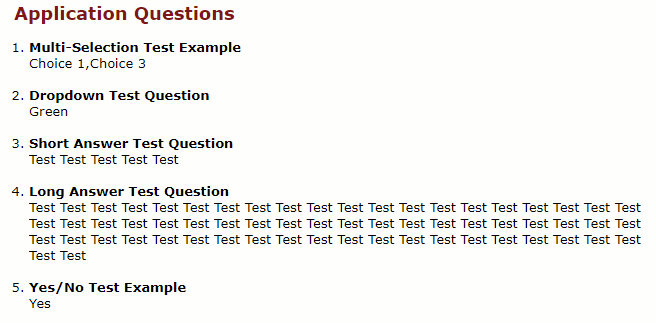 You will have the option to Print out both the Application Form (with their personal information) and the Application Questions
Applicant Questions Tab
Through the Applicant Questions tab, you will be able to see just the answers, and edit them, if your applicant made a mistake.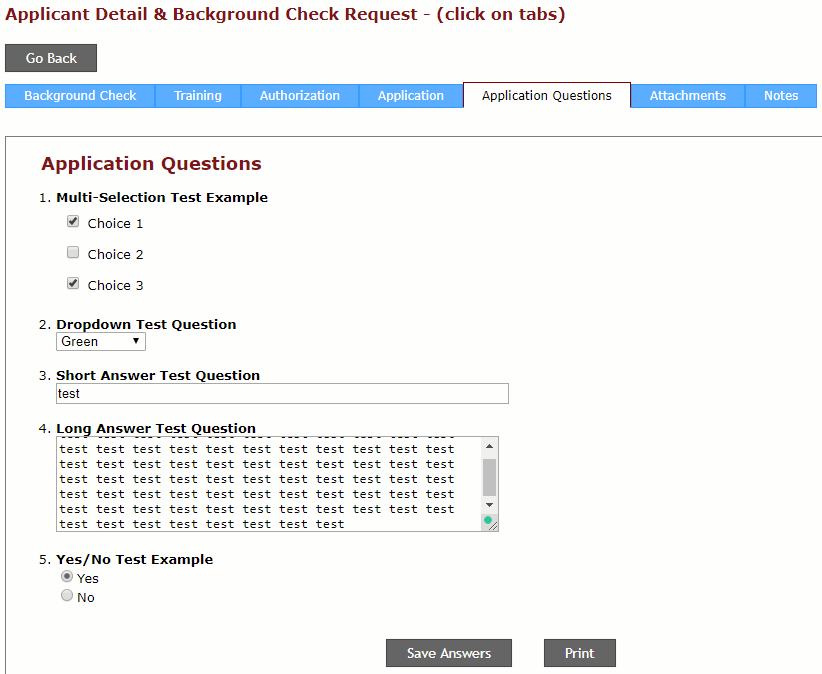 You will have the option to Print out these Application Questions only.
If you make any changes to the applicant's answers, you will have the option to save the changes by clicking on the Save Answers button