Safety Rocket
Safety Rocket is included with Bundle 4 or can be purchased separately for any account.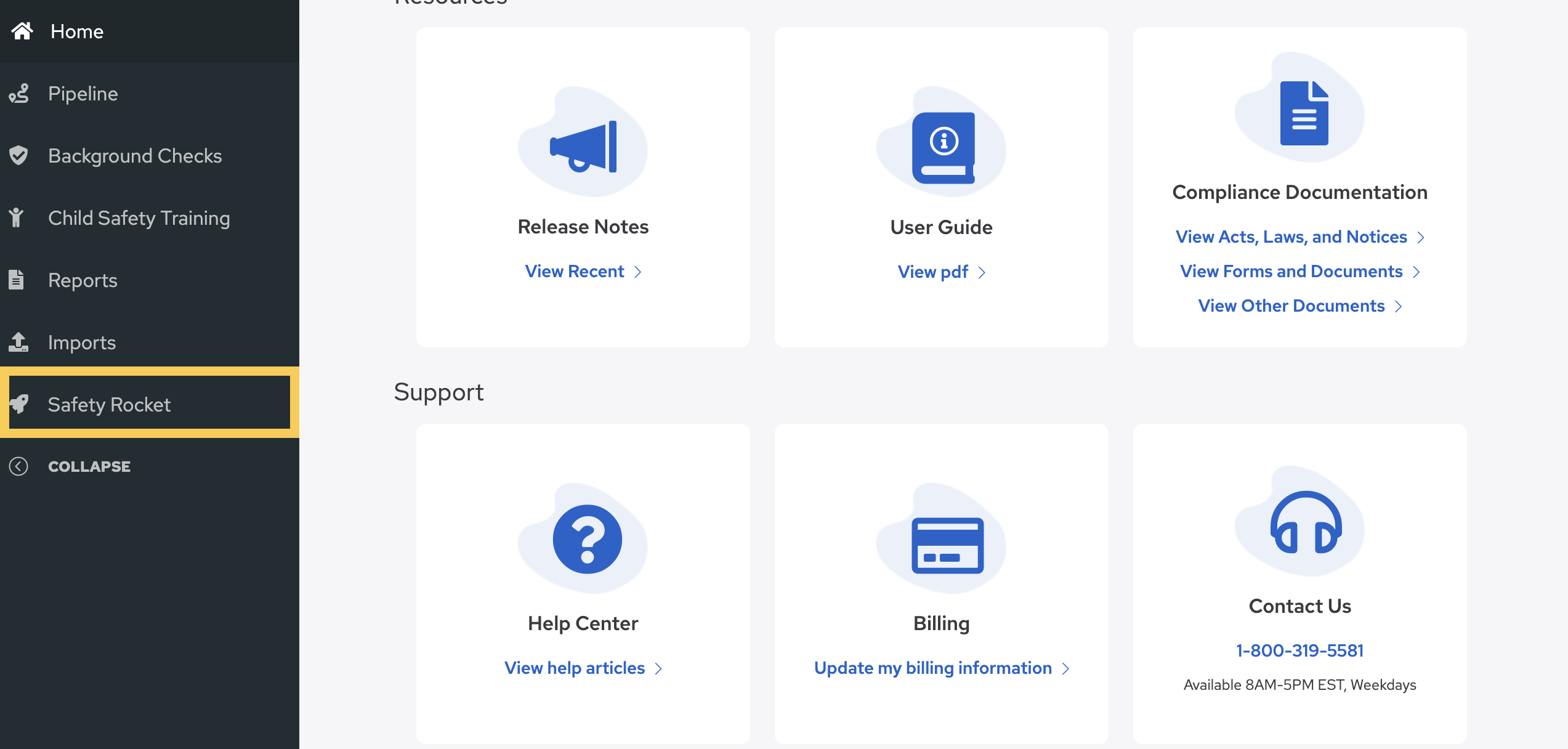 What is Safety Rocket?
Safety Rocket is a valuable training aid for churches and faith-based organizations designed to strengthen security measures across all sectors of your ministry. Some topics include:
Physical Abuse Awareness and Prevention
Parent-teacher agreements and policies
Active-shooter procedures
Over 20 branded and non-branded, safety templates to help you document your own standard operating procedures
Take advantage of the hundreds of hours spent by our team so your team can spend more time focused on the ministry that matters most to you!
What type of training does Safety Rocket Offer?
Safety Rocket provides a series of modules in multiple formats: videos, audio, eBooks and supporting documents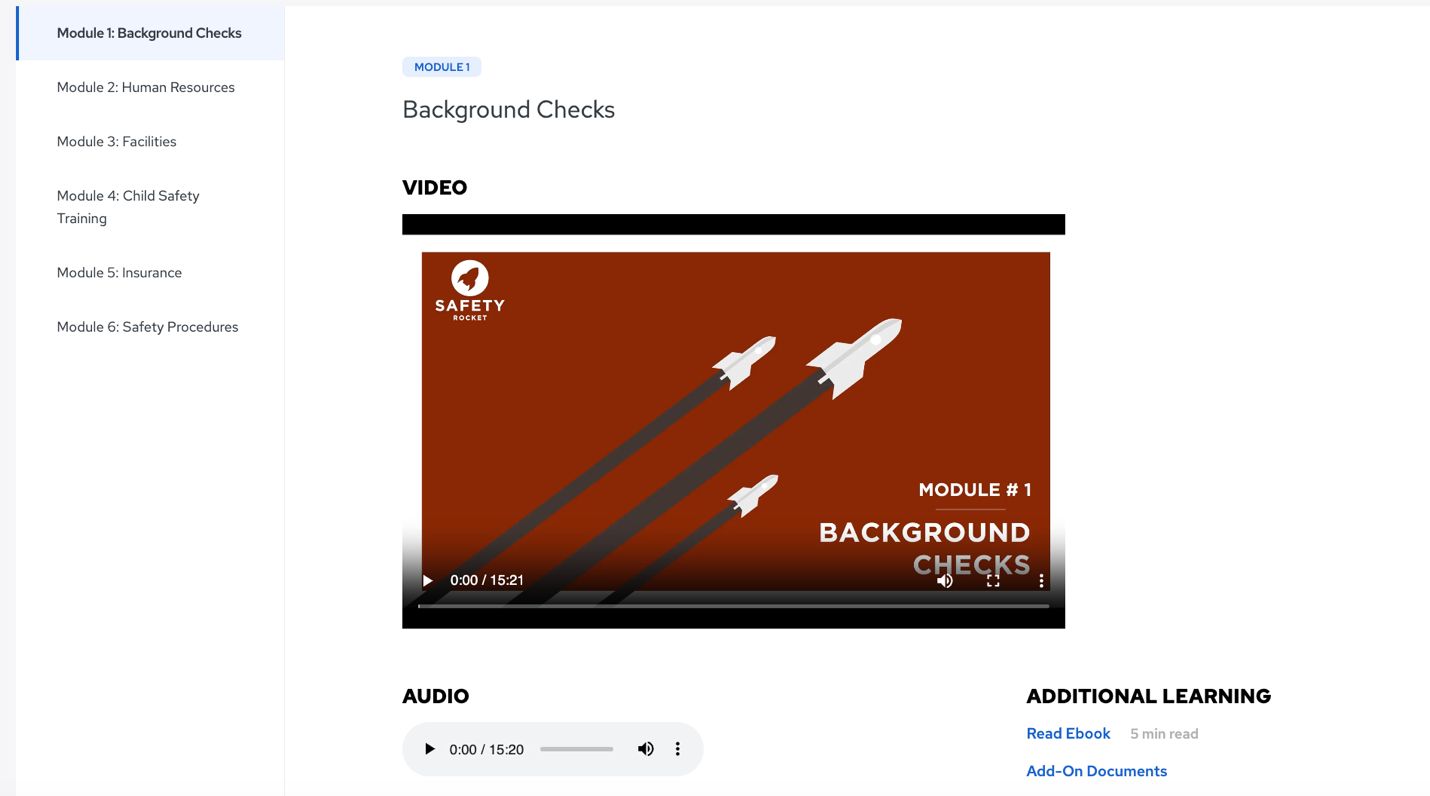 How can I access Safety Rocket?
Safety Rocket is available to Bundles 4 at no charge or can be added to any other bundle account for an annual fee. For more information please contact our team directly at (800) 319-5581 or send us a message and we will contact you at your convenience to provide more details.