The process to order a background check on a minor will be the same steps as if you are ordering a background check on any other applicant.
Online Consent Form
If you are sending out an Online Consent Form (feature only available for the Bundle 2 and higher), and the applicant enters in a date of birth that is younger than 18 years old, they will receive the following popup message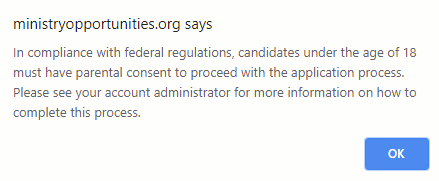 They will be able to click on the "Ok" button on this popup to be able to continue with the Online Form. Any users with notifications turned on will receive an email notification that a minor is going through the Online Consent Form.

Note

:

that there will not be a place for the parent's consent on this Online Form.
Paper Form
If you have a paper form and are entering in the applicant's information manually, you will click on the New Order option under the Background Checks tab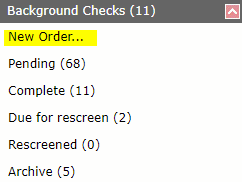 Fill in the applicant's information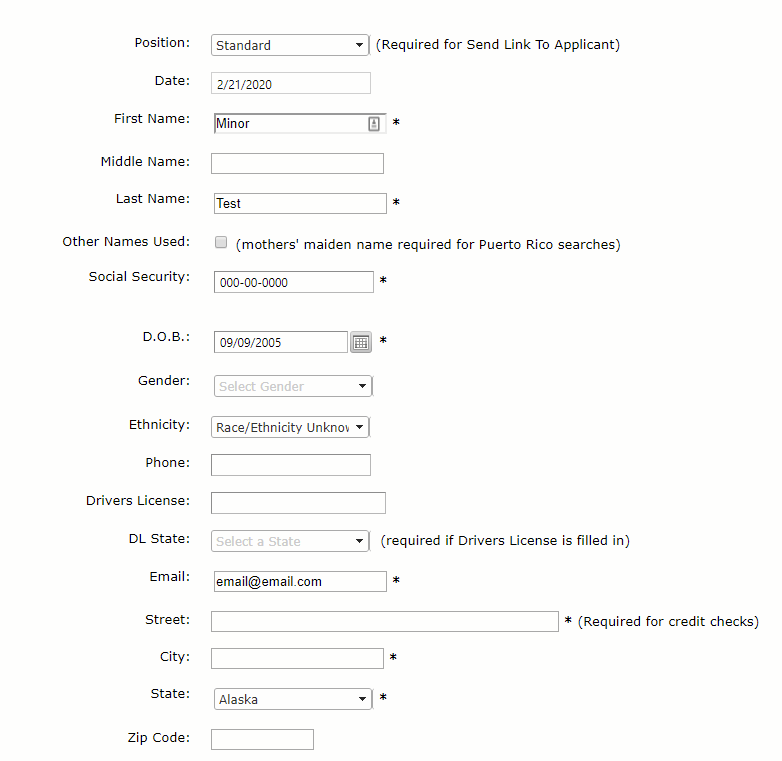 As soon as you enter in the date of birth of the minor, you will receive the following pop up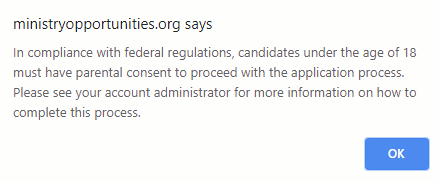 If you click on the Ok button on this popup, you will be able to continue with the background check process